---
Malaysian Hoya Species By Dale Kloppenburg (5 volumes, total of 796 Pages)
Hoyas Of N.E. New Guinea By Dale Kloppenburg (1 Volume, 108 Pages)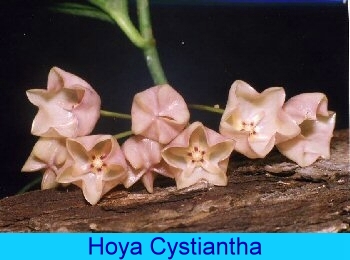 Philippine Hoya Species (New) By Dale Kloppenburg (1 Volume, 600 Pages)
Samoan Hoya Species By Dale Kloppenburg (1 Volume, 274 Pages)
The Ganges Hoyas By Dale Kloppenburg (1 Volume, 91 Pages)
Dr. Schlechter's Hoyas By Dale Kloppenburg (1 Volume, 173 Pages
The World Of Hoyas (A Book Of Pictures) 248 Pages
Complete Library of Fraterna Magazines from April 1988 thru 2010. (22 years) We also have access to most if not all of Dale Kloppenburg's Passport Series of all known published hoyas, complete with descriptions and research photos.
Any of these items except "The World Of Hoyas" can be purchased as DVDss or printed hard copies. Please contact Ann Wayman at hoochymama007@hotmail.com or Phone (541) 664-6808 for prices.
"The World Of Hoyas" A Book Of Pictures, available only as printed and bound copy at $48.00 Plus US Postage of $3.65, $12.50 airmail postage overseas.
Thank You, Ann Wayman